Learn more about us and our experiences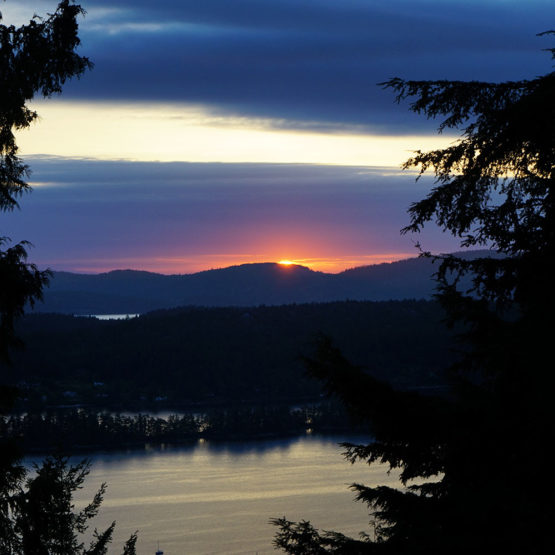 The Sanctuary, Salt Spring Island
With life moving at such a pace these days, it's ever more important to make space to slow down, to appreciate being in the moment. The Sanctuary was created as a safe haven, a place to find peace within ones self and the natural world. Take in a deep breath of fresh air and unwind as you look out over our endless view. Our two guest spaces are designed with relaxation in mind. Learn more about the properties unique history below.
We are situated on 4 acres, overlooking Ganges Harbour. Our home is totally private, yet only a 3 minute drive to Ganges town centre.
We have fresh air, open spaces, gorgeous views, wildlife, artists & artisans, our famous market, cheese, wine and so much more! Plus we have the best weather on the West Coast of Canada! We'd love for you to come and see for yourself, so here are just some of things to do while you're here:
Just two houses away (a 2 minute walk!) you'll find The Nest Yoga Studio. Practice in the warmth of a wood burning stove and an amazing view! With regular schedule and amazing teachers, this little gem is a must see. Pro tip: due to small class sizes, be sure to book in advance via their website below.
"The home is a beautiful big open space with stunning views from the large deck, and many gorgeous hummingbirds living in the surrounding treetops which were a delight to watch!"
"A beautiful oasis in the woods! Such a lovely get away from the city for a night. The views were incredible and the space was nice and cozy with the fire place to curl up next to"